New Features
The New Observer Mode in Release 2023.3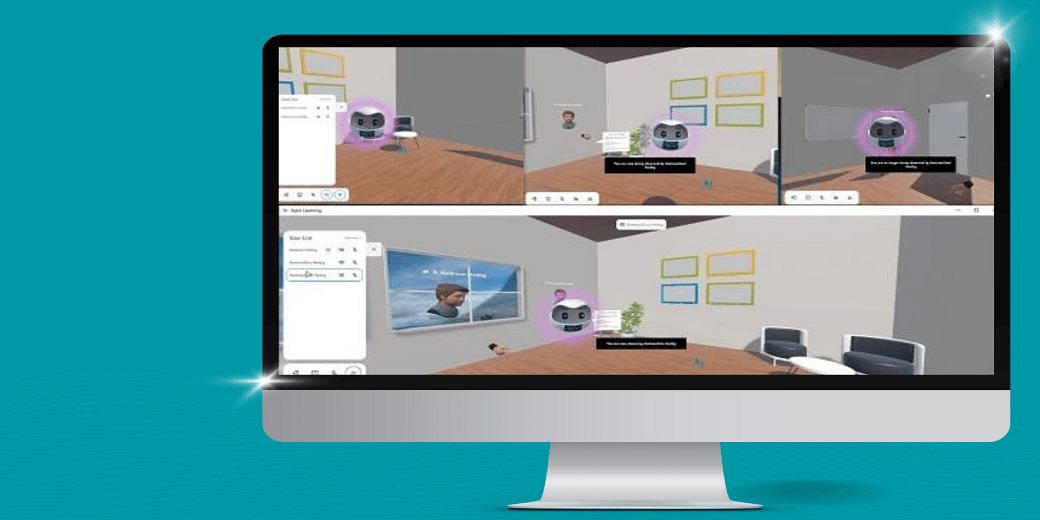 Imagine being able to watch learners learn new skills and move through courses in real time. That's exactly what Observer mode allows you to do. With this feature, you can closely monitor the progress of your learners without having to actively participate in the course.
Virtual Reality only unfolds its full potential when people can actually work together interactively. This is the only way for active, dynamic, and engaged learning to work, where participants can benefit from each other and support each other.

This is where the Observer and Multiplayer modes come into play, which we have expanded even further in the latest release.
Observer Mode
Observer mode enhances the learning experience and promotes interactivity in learning platforms and virtual training environments. Trainers can observe the participants' training without actively participating. This is especially useful in educational and training environments:
Observation and feedback: Teachers and trainers can closely observe learners to track their progress and provide targeted feedback directly afterward. For example, you can track how well learners understand concepts or perform tasks.
Observational learning: Learners can learn from each other by tracking the activities and progress of their peers. This interaction provides additional motivation and engagement in learning or training environments.
Maintain privacy: Observer mode is designed to preserve learner privacy. Learners are notified when their activities are being tracked or observed from the outside.
Multiplayer Mode
The multiplayer mode is available on our learning platform, in which training is conducted in groups. Perspective switching can be easily controlled from the user list.
Until now, it was only possible to look over the shoulder of one learner in multi-player mode.
With our Observer extension, you can now switch smoothly between the perspectives of all participants. This provides a greater insight for the trainer and much more personalized support for all participants. Perspective switching can be easily controlled from the user list.

This leads to great new opportunities for collaboration:
Trainers can be more responsive to participants because they can support and see when learners need help.
More comprehensive insight for trainers because they can switch between perspectives at any time.
Users can see if they are being observed and when the observation stops, leading to even closer collaboration between trainer and learner.


How The Observer Mode Works
Use of Observer mode is as simple as can be:
The trainer logs in to the desktop app with the Observer.
The trainer can then enter the room in which the training is taking place.
The list of participants is then used to decide who should be watched. With a click on the person, it is possible to switch between the learners.
Participants get an info as soon as an observer observes them or stops observing them.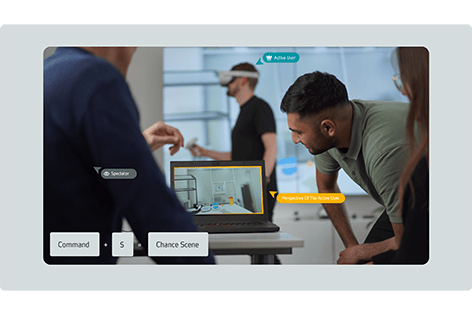 Versatile Observation
The observer can switch back and forth between the training perspectives of different learners to follow their progress in detail. Learners always receive a notification via the snack bar, a small overlay on the edge of the screen, as soon as the trainers join in, allowing them to better focus on their training.

By knowing that their trainers are watching them, learners feel supported and motivated to do their best. The snack bar is a discreet and effective way to provide feedback to learners while giving them enough space for their own learning development.
The Bottom Line
The advanced Observer mode is a milestone in our mission to improve and optimize learning. And without being physically in the same place.