VR
Pfizer & 3spin Learning Receive Brandon Hall Award
The leading provider of excellence in Human Capital Management Brandon Hall has announced the HCM Awards in Learning and DEVELOPMENT 2023. Our VR simulation training program, developed together with Pfizer, won in the category "Best Use of Virtual Learning Worlds".
Darmstadt, August 2023
Each year, a renowned international group of experts from the Brandon Hall Group recognizes exceptional achievements in various fields, such as Learning and Development, with the prestigious Brandon Hall Awards.
At this year's award ceremony, Pfizer and 3spin Learning's VR simulation training was awarded a Brandon Hall Award. The prestigious award was presented to the cooperation partners in recognition of their successful use of virtual environments in learning applications. The Brandon Hall Group stated on its website that "Pfizer's hands-on VR stroke training in 3spin Learning's virtual world is revolutionizing medical education."
The groundbreaking training was developed in cooperation between the Medical Education Transfer department, 3spin Learning as well as Prof. Dr. Sobesky (Neuss) and Prof. Dr. Pfeilschifter from Lüneburg Municipal Hospital and was used for the first time at the Stroke Unit Starter Course in May 2023.
Pfizer's emergency stroke care simulation training program aims to improve team performance in terms of "knowledge", "time saving", "teamwork", "multidisciplinary exchange of skills" and "confidence of medical staff in emergency situations". This allows Pfizer to tailor its stroke care training objectives to the level and needs of the trainees leading to significant improvements in their knowledge and skills. In particular, Pfizer's VR training and multidisciplinary approach to care helps in the delivery of quality care, reducing treatment time in hospital and improving patient outcomes.
Thanks to our 3spin Learning no-code authoring tool, companies can scale their VR training from pilot project to broad rollout within a few weeks. The tool can be used without prior knowledge and offers a high degree of flexibility with extensive asset libraries, LMS connection, Helper Companion, and Learn Together feature, among others.
Further Information

Brandon Hall Group is a renowned research and analytics company with over 10,000 clients worldwide. For nearly three decades, it has provided research-based solutions that help organizations around the world achieve excellence every day.

Learn more about the Brandon Hall Group Excellence Awards: Brandon Hall Group Excellence Awards.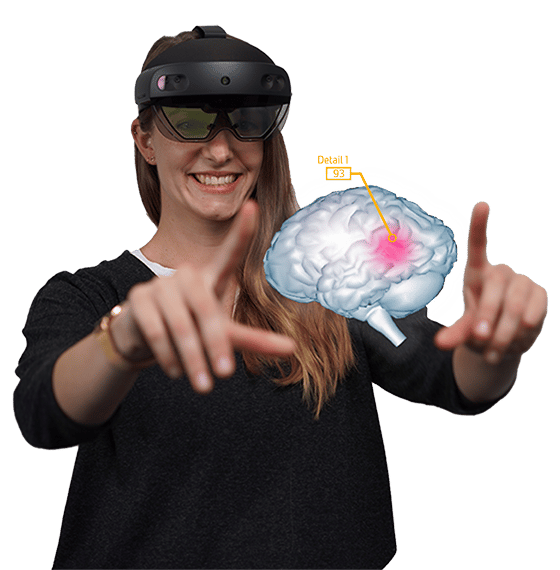 Lasting Patient Experience Transformation
Pfizer Provides Practical Training in the Healthcare Sector